Olive all'Ascolana: Italy's ultimate street food is from Le Marche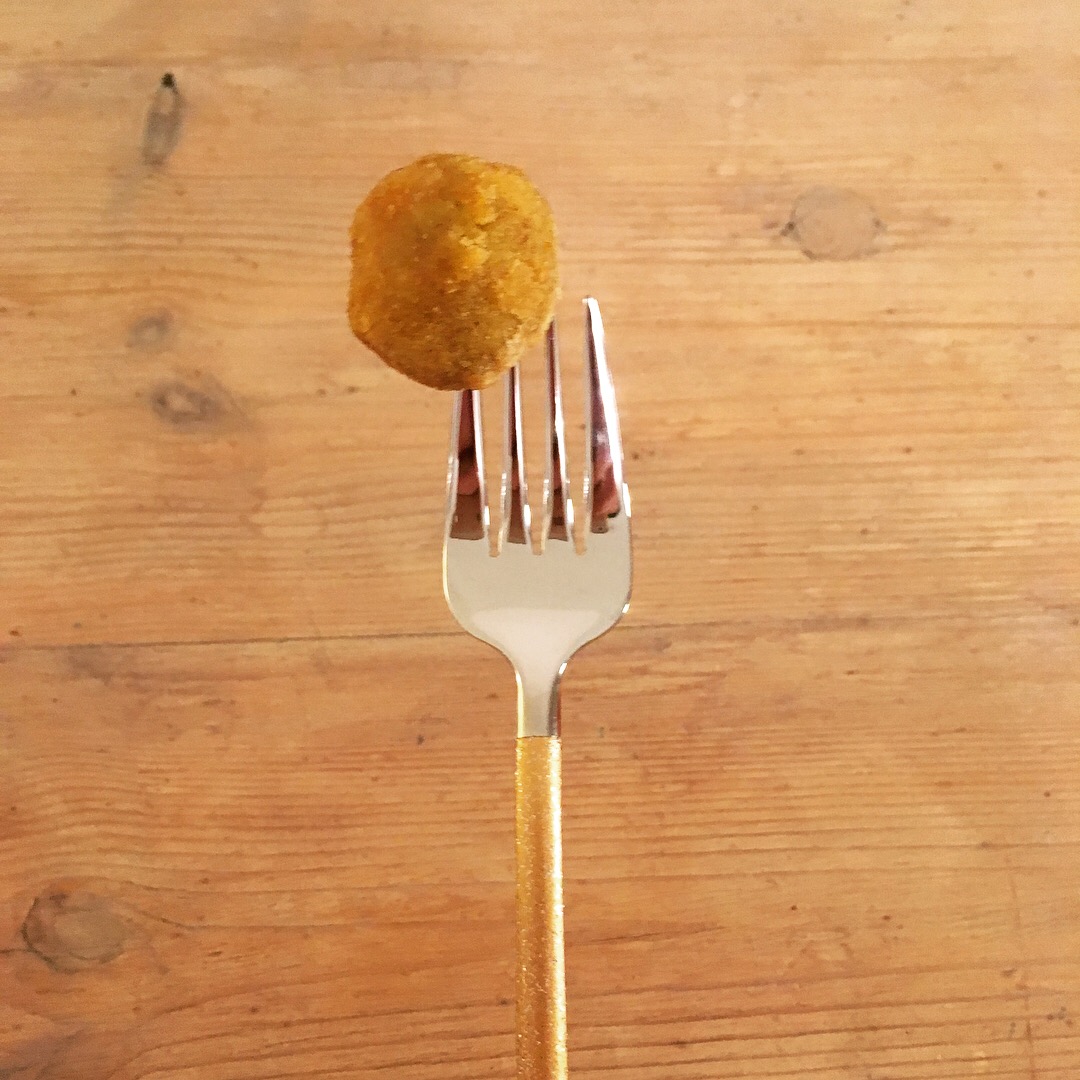 This gastronomic symbol of Le Marche is conquering hero of street food in the Ascoli Piceno province and also a perfect pre-dinner snack and ideal accompaniment to any dinner table. Put simply, the Olive all'ascolana are hugely underrated outside of Italy. For pescaterians this ancient tradition also comes in a fish version, whereby juicy green olives are stuffed with a fish mixture before being lightly fried or baked.
This version uses a mixture of meats. Be warned, every family in Le Marche has their own version of the recipe, there is no such thing as a standard recipe!
Ingredients
For the olives
500 g green Ascolana olives ("Nocellara" version recommended)
400 g beef mince
150 g pork mince
50 g chicken mince
2 organic eggs
80 g grated Parmesan
1 golden onion
1 carrot
1 celery stick
1 glass of white wine
Pinch of salt to taste
1 pinch of grated cloves
Zest of one lemon
inch of pepper to taste
For frying
2 organic eggs
Grated breadcrumbs
Flour
Nutmeg
Olive oil
Serves 6
Begin by removing the stone from your olives. Place stoned olives into a bowl of cold salted water for an hour.
Whilst your olives are chilling in the water, lightly fry your chopped vegetables. Once they are golden in colour, add your meats, adding your white white and salt as they cook. Cook for another 20 minutes before removing from the hob, ensuring that your meat mixture is well broken down. You can use a masher to ensure that all pieces are evenly broken down or place the mixture in a food processor. Season with nutmeg, lemon zest and salt to taste.
Mix your eggs and grated Parmesan cheese together and add the blended meat. Ensure the mixture remains soft and malleable. Let the mixture, which should look like a ball of dough, rest for an hour.
Once the mixture is ready, you will need to make small very small balls out of it to be placed within the olives.
For the coating
Remove your olives from the water and ensure that there is no excess water ready to be stuffed. Once your olives have been stuffed, roll each one carefully in your flour, followed by your beaten eggs (add salt if necessary), and finally roll them in the breadcrumbs.
The olives should have an oval form and not be much bigger than the original olive before you stuffed it.
For the frying
Fry a few olives at a time in boiling olive oil, ensuring you bring down the temperature of the oil as you add them. Try not to move them too much. They are ready when they obtain a nice golden colour. Place the cooked olives on a piece of kitchen paper to absorb excess olive.
The traditional way of eating these is straight away whilst they are still hot, just don't burn yourselves!
Recipe originally posted on cremafritta.com in October 2018